HIT finds artificial earths, blocked setts on publicly subsidised land
Found during investigation of Barlow FH JM's badger trapping
2nd trap + dead badger found by artificial earth found on JM's farm
21-7-18 Facebook - Hunt Investigation Team Huge tax payer subsidies were paid to the Horsleygate Estate and White's farm, where HIT's Barlow badger trapping operation was filmed. Many more artificial earths and blocked badger setts on publicly subsidised land were found during HIT's operation. Environmental subsidies are provided to conserve wildlife and biodiversity - not to persecute protected species. Yet more examples of bloodsports corruption.
Main trap site - Environmental Stewardship Agreement.
Second trap site - Countryside Stewardship.
Wood containing dead badger and artifical fox earth - Countryside Stewardship
21-7-18 H.I.T. @FoxHITeam Replying to @broadchurch6 @BathHuntSabs A second trap was found on the Hunt Master's own land, in another wood which receives Countryside Stewardship subsidies. A dead badger was found close to an artificial fox earth in a third publicly subsidised wood on the farm.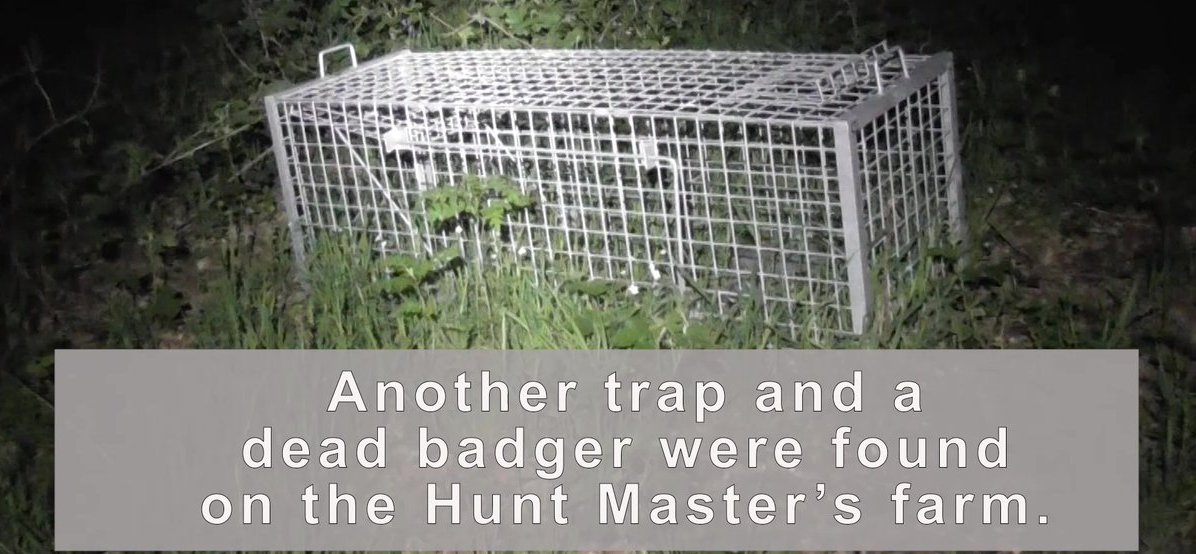 Ledbury FH snapped exercising pack on busy road
21-7-18 Facebook - Severn Vale Hunt Saboteurs Somebody sent us this photo of who we believe to be the Ledbury Hunt this morning, dangerously exercising hounds on a busy road. This isn't an isolated incident as most packs act in this manner. It is a wonder there are not more accidents.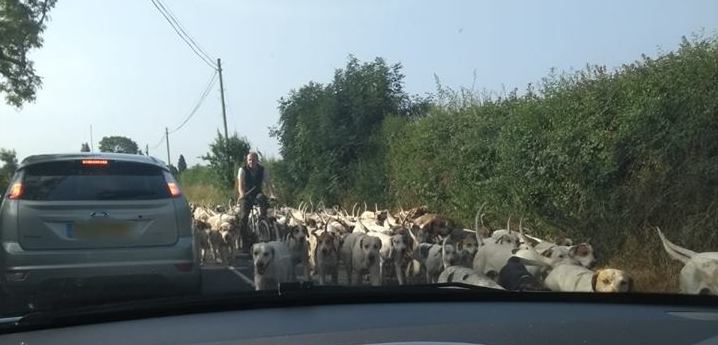 POWAperson adds - At least 13 hounds have been killed on roads while being exercised since the end of last season, in three separate incidents we know of. It is absurd to think that one or two kennel staff can control that number of dogs on busy roads and they should not be allowed to try. They are also a potentially life-threatening danger to other road users. It's bad enough having them careering round roads during the season trying to catch live quarry [against both the Hunting and Road Traffic Acts] without also doing it in the close season.
Quantock SH Huntsman & Whip charged with illegal hunting
Huntsman Richard Down convicted twice, in 2007 & 2010
19-7-18 LACS Press Release Avon and Somerset Police yesterday confirmed that the Quantock Staghounds huntsman Richard Down and whipper-in, Martin Watts are due to appear before Taunton Deane Magistrates Court on 21/08/2018, charged with offences under the Hunting Act 2004.
The alleged offences are said to have occurred on 22/01/2018: evidence obtained by investigators from the League Against Cruel Sports was passed to Avon & Somerset Police and the proceedings have been authorised by the Crown Prosecution Service.
Pic below - Down hunting a stag in February 2006. Resulted in his first conviction.

POWAperson adds - He was fined £500 in 2007 for the first offence and £375 [£125 less] in 2010 for the second. A perfect example of the utter failure of even convictions to deter hunters from continuing to illegally chase and kill wild animals. Even if he's convicted this time the CA will doubtless pay his fine and costs from their bottomless pocket - and will he change his behaviour? Do any convicted hunters?. Only very significant and thorough strengthening of the Hunting Act, including the possibility of prison sentences for breaches [as with other animal welfare Acts] can remedy this situation. Still, well done LACS investigators for getting Down and his sidekick to court.
Pipewell Beagles refusing to help police over illegal hunting allegation
10-7-18 Facebook - Hunt Saboteurs Beaglers shoot themselves in the (Pipewell) foot According to the League Against Cruel Sports, the masters of the Pipewell Foot Beagles - Philip Garlick and Stephen Reynolds - are refusing to cooperate with the police about allegations of illegal hare hunting.
The Hunt's governing body - the Association of Masters of Harriers & Beagles - have it within their power to easily force the Pipewell to cooperate with the police investigation. All they have to do is threaten the hunt with expulsion from the association: this would mean the loss of the Pipewell's official hunt "country" and other important privileges.
The AMHB claim that after the Hunting Act "all member packs changed their activities to comply with the new legislation." If this is true, why do they continue to support and protect the Pipewell Foot? Please contact the Director of the AMHB, Lizzie Pinney, urging her to force Garlick and Reynolds to cooperate with the police investigation into illegal hare hunting. Email: info@huntingoffice.org.uk.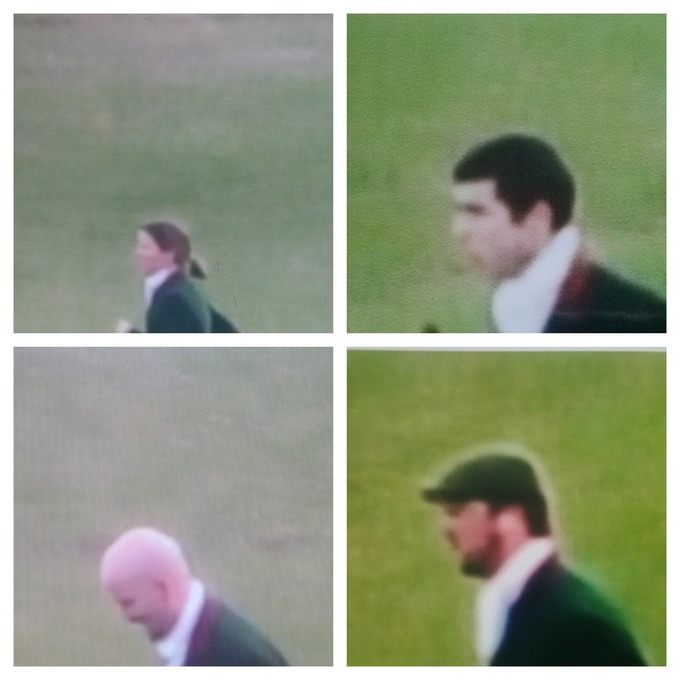 Sabs publish film that proved Atherstone FH hunters lied in court
10-7-18 Facebook West Midlands Hunt Saboteurs VIDEO The footage that prevented one of our sabs going to prison - Hunt saboteur targeted by Leicestershire Police - The footage that prevented one of our sabs going to prison Anyone who knows anything about the Atherstone Hunt knows that they are compulsive liars, what is less well known is how readily Leicestershire Police will accept these lies at face value with no evidence to back them up.

Last year whilst holding a peaceful demonstration outside the Atherstone Hunt kennels, senior members of the Atherstone Hunt made false allegations to Leicestershire Police. Huntsman Mike Lane, Joint Master Mark Halford and Kennelman Oliver Hope all claimed that a member of our group, Cathy, was shouting, screaming and swearing at them. She was charged individually with a section 4 and 5 for all three men.

Leicestershire Police allowed the three hunt members to make statements with these allegations. They also allowed them to include a lot of speculation and irrelevant claims. This is completely the opposite of how we are treated by Leicestershire Police who have told us that when we make statements we have to stick to the facts.
Despite the police intelligence of five years showing that she has never acted like this Leicestershire Police decided to charge Cathy. This was despite none of the three hunt members having handed in any evidence. Again this is the opposite of how we are treated by Leicestershire Police who have told us on a number of occasions that we have to hand in video footage whenever we make a complaint about the Hunt.
Cathy was charged with section 4 and 5 of the Public Order Act causing harassment, alarm or distress, used threatening, abusive or insulting words or behaviour. This could have resulted in a prison sentence and a restraining order banning her from going near the Atherstone Hunt. Leicestershire Police and the Crown Prosecution Service decided not to drop the case despite this footage being handed into them. There was even an attempt to stop the footage being shown in court. Why? Because it completely disproved the hunts allegations and showed that they had lied in their statements.
Please sign our petition asking the Chief Constable of Leicestershire Police to remove DS Matt Trott (the senior investigating officer of this case) from Operation Blackthorn, Leicestershire Police's hunting operation.
From the start of this investigation to the end Leicestershire Police have made a mockery of the justice system, more determined to secure a conviction on a hunt saboteur than to see justice served. We repeat our request from a few months ago that there needs to be an internal inquiry into this investigation and into Operation Blackthorn itself. #OperationBlackthorn.
Leicestershire Police can be contacted here. Sign our petition . Please consider donating to help us carry on campaigning. . You can now follow us on YouTube by subscribing to our channel.
Cheshire FH Whip gets Community Order for railway trespass
29-6-18 Facebook - Cheshire Monitors VIDEO Cheshire FH Whipper in receives community resolution order over railway trespass We've witnessed the Cheshire Hounds hunt trespassing on a railway line on a previous occasion, with 'Fieldmaster' Keith Shore plus another figure (carrying a loaded shotgun, no less) wandering along the line at Beeston. More recently, we stumbled across Whipper In Jamie Whittles on the line at Marbury looking for a stray hound. As we all know, of course, this Hunt don't understand the definition of 'trespass'.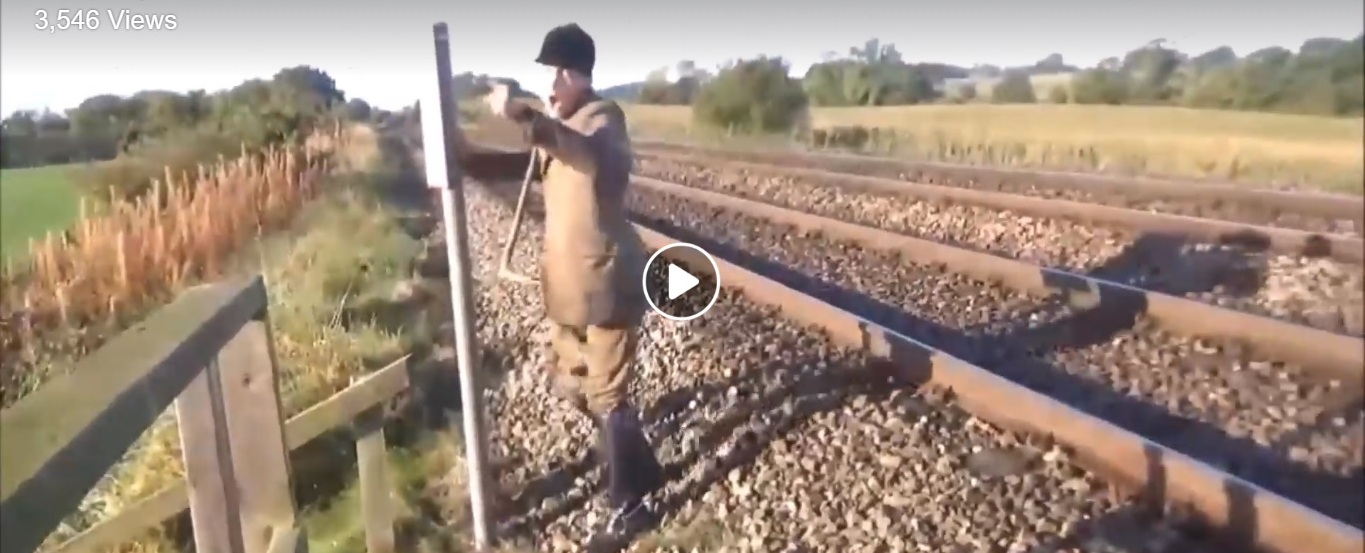 Cheshire FH withdrawn from Darnall Show after protests
29-6-18 Facebook - Cheshire Monitors Cheshire Hounds Hunt removed from Darnhall Show We are pleased to report that the Cheshire Hounds Hunt will no longer be appearing at this year's Darnhall Show. Thank you to everyone who expressed their concerns to the organisers.
We are aware, however, that they are still due to appear at The Nantwich Show on the 25th July, along with the hare-chasing Cheshire Beagles Hunt, where they will "entertain the crowds with children invited to meet the hounds". More here: https://nantwichshow.co.uk/whats-on/.You
You can voice your concerns once again by emailing the organisers of the Nantwich Show at AGL4nantwichshow@aol.com or by calling 01270 780306. The Cheshire Hounds are also due to appear at the Pony Club Championships at Cholmondeley Castle on Saturday 18th August.
Ten Cottesmore FH hounds killed in horror crash on country road
28-6-18 Leicestershire Live Pack of 10 Cottesmore hunting dogs killed in crash with car in Rutland - The horrific crash happened on a country lane near Oakham Ten hounds died after an horrific collision involving the pack of hunting dogs and a car on a country road. The car was being driven along Whissendine Road, Ashwell, near Oakham, where two employees of the Cottesmore Hunt were out on bicycles exercising a group of hounds.
In the crash on Monday morning one of the employees – a young man – was knocked off his bike and suffered severe bruising. Five dogs were killed outright and a further five were put down by a vet.
Andrew Osborne, spokesman for the Hunt, said: "It's obviously a very unfortunate accident. Two of our employees were on bicycles with the hounds and one of them was the first to be hit by the car. He suffered a lot of bruising but fortunately nothing more permanent than that. The vehicle then hit several of our hounds, with unfortunate results."
The North Cambs Hunt Saboteurs, which works to disrupt the activities of Hunts across the region, said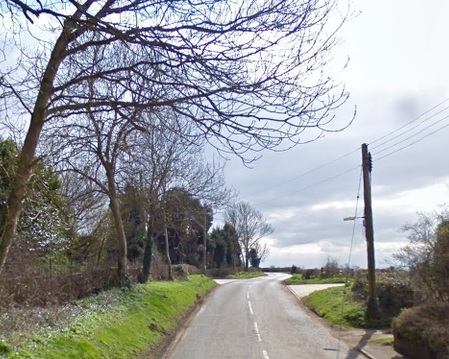 the Hunt was irresponsible for allowing dogs on the road. A spokesman said: "There are laws to protect motorists from domestic animals on our highways. A driver would not expect a large pack of dogs to be in the road at any time – and they should never be in the road in our opinion – especially if they are still being trained. There have been a number of hounds killed on the roads over the years. We will be watching your Hunts very carefully next season. If, as Hunts claim, they are following trails and hunting within the law, there will be no need for hounds to be on the road during any hunt."
However, Mr Osborne said the Hunt had rules for taking hounds on the roads and that they were acting within the law. He said: "It's no different from a normal person walking their dog. We take great care." No one has been arrested in connection to the incident.
A spokesman for Leicestershire Police confirmed the details of the collision, which led to the road between Ashwell and Whissendine being temporarily closed to traffic. He said: "We were called by the ambulance service to Whissendine Road in Ashwell, Leicestershire, just after 8am on Monday, June 25, to a road traffic collision. It involved a car, a bicycle and a number of working dogs and the cyclist suffered minor injuries. The driver of the car was unhurt and five dogs were killed, with five more being put down by a vet at the scene. The road was closed while the emergency services dealt with the incident."
Pic above - The road where the hounds were killed
Also reported in Stamford Mercury.
POWAperson comments - This is the third instance of hounds being exercised since the end of last hunting season being killed on roads. Hounds, far from being beloved by hunters, as they claim, are simply disposable tools of their grisly trade. Taking hounds on to roads, often busy A routes, is commonplace, as is allowing them to charge on to highways in pursuit of their quarry. Not only are they careless of their dogs [and road users] safety, but they deliberately kill between 5 and 7,000 healthy hounds every year, mostly in slaughtering older hiounds to replace them with younger, more vigorous ones. See 'How Hunters "Love" Their Hounds'.
3 charged with Hunting & Badger Act offences day of Badsworth FH meet
1-6-18 LACS Press Release Wildlife crime and heritage crime court case North Yorkshire Police have confirmed that three men – Sean Stringwell, Michael Sharp and Danny Smithson – are due to appear before Harrogate Magistrates' Court at 09.30 on Thursday 14th June 2018, charged with offences under the Hunting Act 2004, the Protection of Badgers Act 1992 and the Ancient Monuments and Archaeological Areas Act 1979.
The alleged offences are said to have been committed in Rougemont Carr Wood, North Yorkshire on Tuesday 21st November 2017. The Badsworth and Bramham Moor Hounds were due to meet nearby on that same day. The police investigation was conducted as a result of evidence provided by professional investigators employed by animal welfare charity League Against Cruel Sports.
Martin Sims, Director of Investigations at the League Against Cruel Sports, said:- "We welcome the news that three people will face a range of charges at Harrogate Magistrates Court including offences under the Hunting Act 2004, the Protection of Badgers Act 1992 and the Ancient Monuments and Archaeological Areas Act 1979."
PETITION - The League is encouraging members of the public to sign their petition titled 'Stop the Killing of Animals by Hunts in the UK'. Full details can be found here.
Police won't name those charged in S. Herefordshire FH cubs cruelty case
Say it is in order to protect them
12-5-18 Facebook - Hunt Investigation Team Naming the South Herefordshire suspects The police have still not named the 5 suspects in the cub killing case. Despite saying that they would be named when charges were brought this week they changed their mind to 'protect them'. This seems to be a recurring theme in this case, vilify and persecute the messengers whilst protecting the perpetrators. How many witnesses for the prosecution in West Mercia have had their houses searched by West Mercia Police? Just us we suspect!! This reflects a nationwide theme of protecting the hunting community from justice often in the face of overwhelming evidence. Things need to change. They should be named by the media on Tuesday after their court appearance unless the court decides to protect their identities too. Please share. HIT.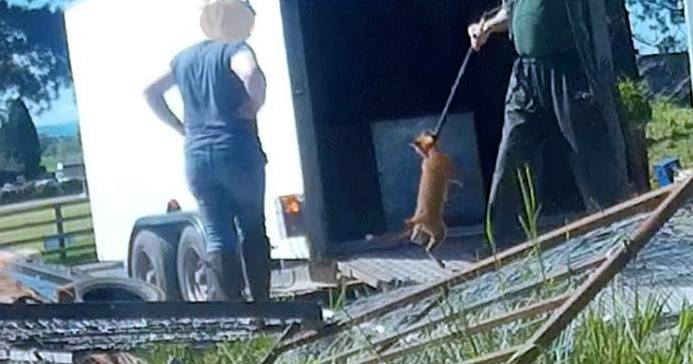 New, absurd account of where fox pee for 'trail hunting' from
11-5-18 Facebook - Chris Noonan A comment some deluded little girl posted today.. Apparently they get the fox urine from animal sanctuaries... Of course, on asking which ones, the silence was deafening.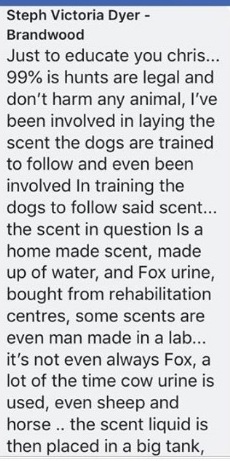 Enter content here